Product: Six Person Electric Surrey Bike Quadricycle
Model No.: ETC-600
Assembled Size: 318 * 98 * H173 CM
Six Person Electric Surrey Bike Quadricycle Picture: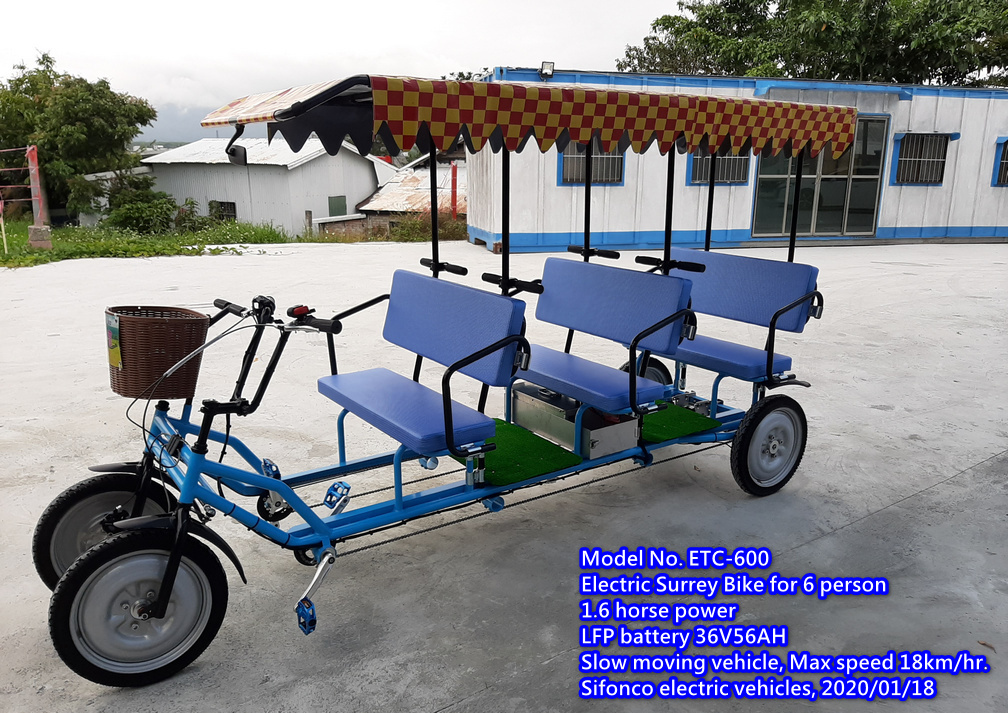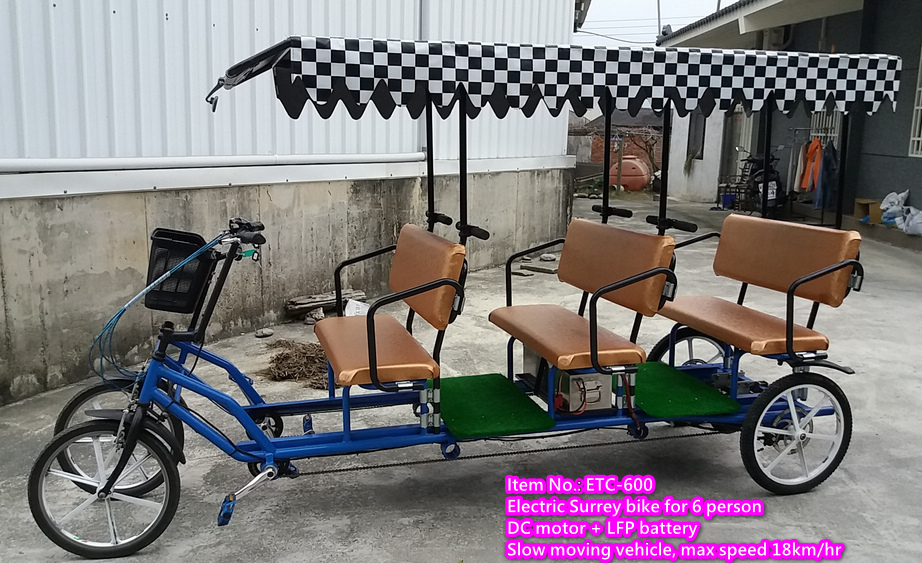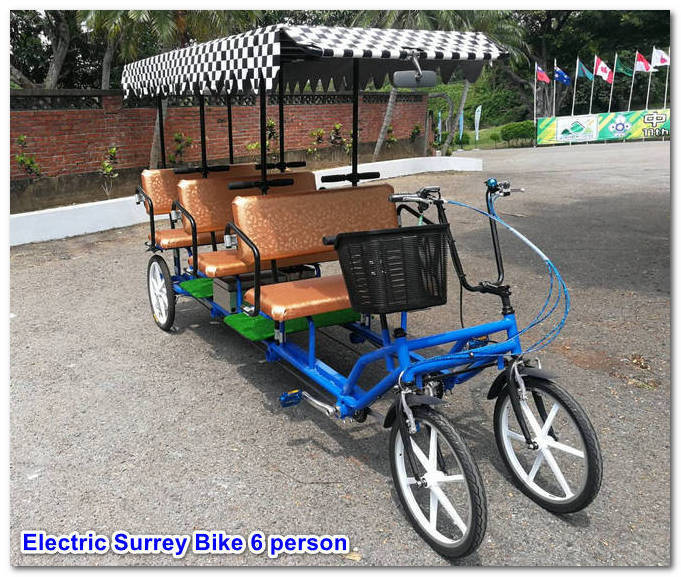 Six Person Electric Surrey Bike Quadricycle
Product Description/product features:
○ Can carry 6 people at a time.
○ Continuous working for 4 hours.
○ Options of adding solar panel, increase driving distance and time.
○ Options of changing solid tires, to avoid the tire leaking gas or puncture.
○ Slow moving vehicle, top speed 13 miles/hour.
○ Can be used as a shuttle bus in the park or factory, which has the same function as a golf cart.

What a joyful matter to have a 6 person electric surrey bicycle!
No worry and sweat anymore, we got electric DC motor power and LFP battery!
This "6 people electric surrey bike" is equipped with 1200 Watt DC brushless Motor and 66AH LiFePO4 battery. We set up the cruising speed at 12km/hour, and this "6 person Quadricycle Vehicle" can be used continuously for about 3 hours.