Product: Electric tandem bike / Lovers Electric Surrey Bike / Electric Buddy Bike
Model No.: ETC-200
Assembled Size: 173 * 97 * H173 CM
Length 68 inches, Width 38 inches, Height 68 inches - 165 lbs.(battery not included)
Lovers Electric Surrey Bike / Electric Buddy Bike Picture: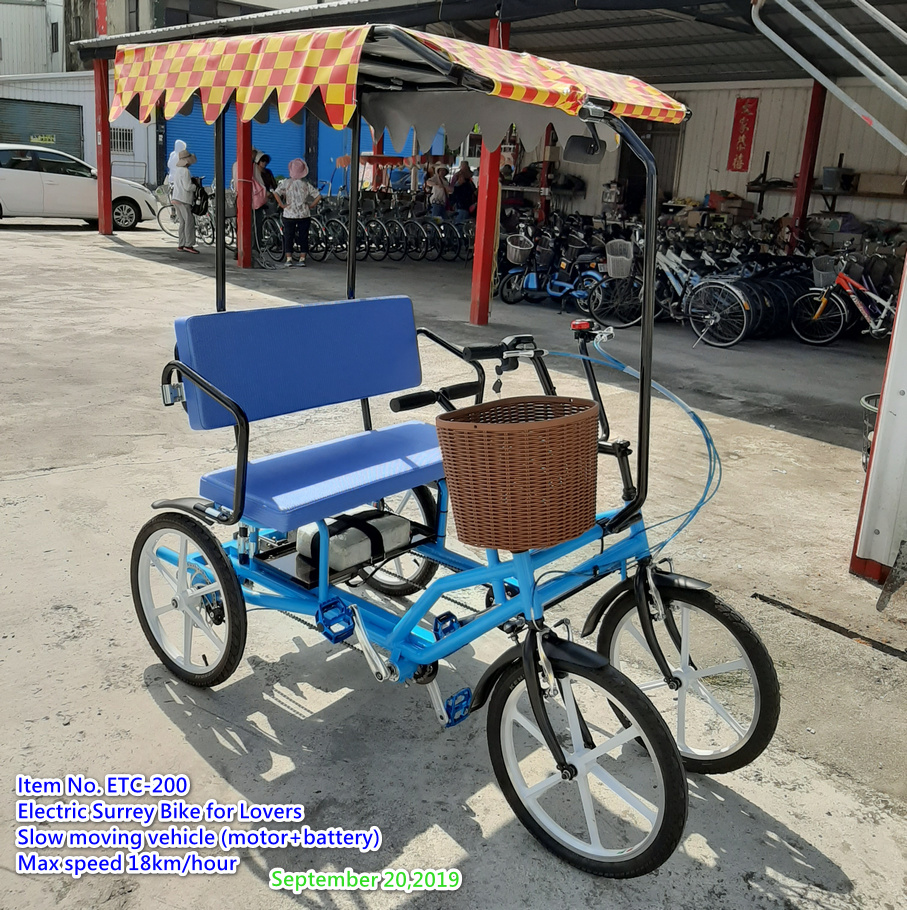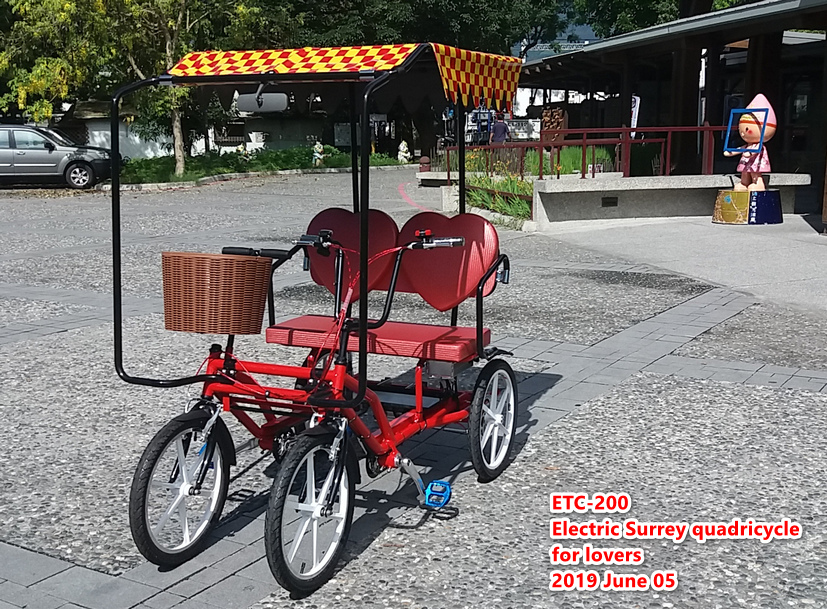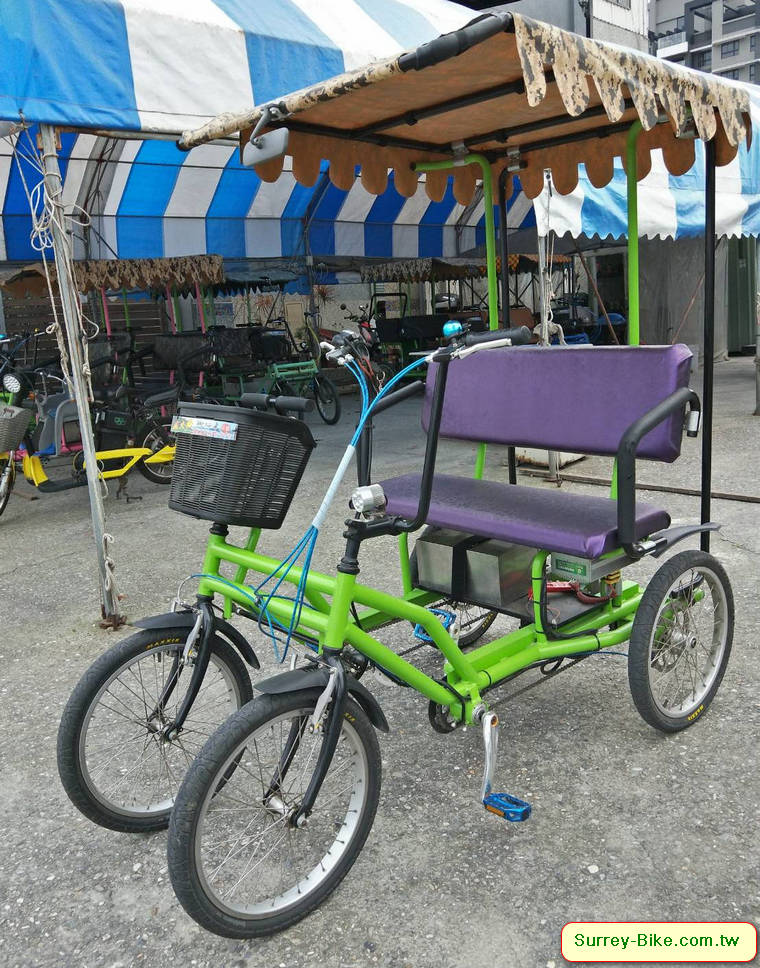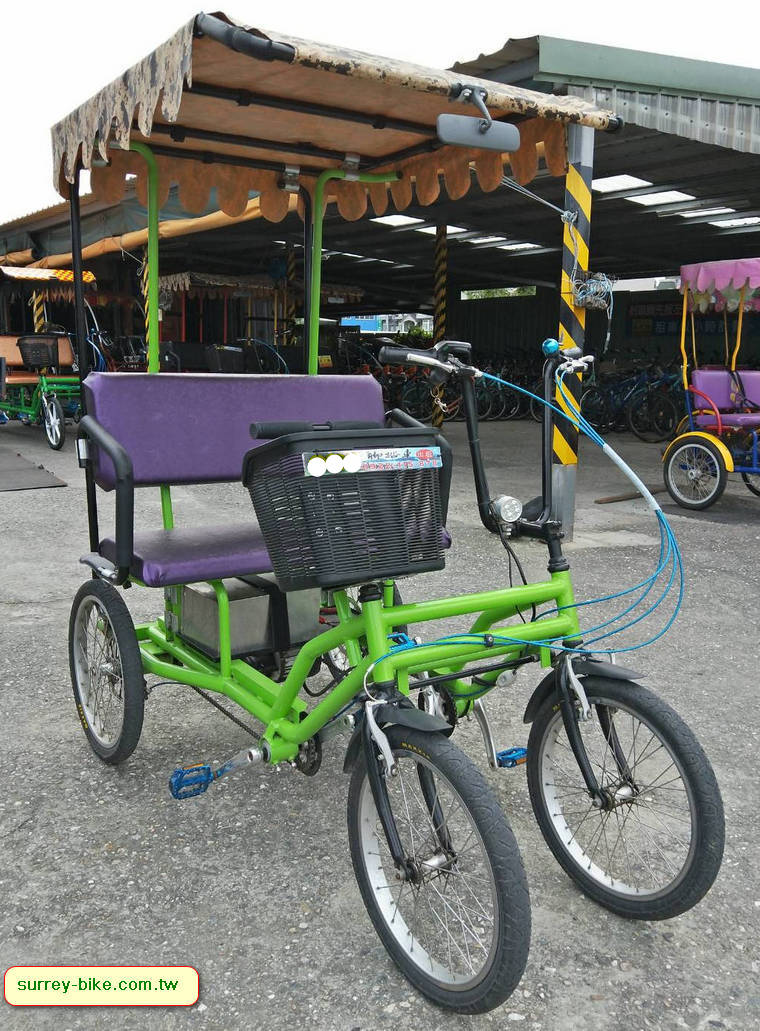 Lovers Electric Surrey Bike / Electric Buddy Bike / Electric Tandem Bike
Product Description:
We don't want to be interfered, just two of us in the lovers' car.
¿A Dónde Vamos? Mi amor
This "Lovers Electric Surrey Bike" can be also called as "2 person 4-wheels Quadricycle", "2 person Electric Sociable Bike", "Two person Electric Buddy Bike", "Electric Sightseeing Bicycle for 2 people", "Electric Four-wheeled Bike for 2 people", "Motorized quadricycle for Lovers","Electric tandem bike".